ACCUEILLI PAR
Foot Locker Around The World Shooting Competition
julip@specialolympicsontario.com
OUVERT À
Public
Type
Virtual Games
Dates
Dates de la compétition : 19 April 2021 à 30 April 2021
Date limite de soumission : 16 April 2021
Comment cela fonctionne
Envoyez votre meilleur score/temps avant la date limite ; les résultats seront divisés par niveau de compétence.
Inscrivez-vous à ce jeu en tant que :
Please follow the safety requirements below before trying any of the challenges:
Parent or guardian supervision is required
Only complete challenges that you are comfortable with.
Make sure you have a safe, open space around you so you don't trip over anything
Make sure you use the equipment outlined in each challenge safely and check that the equipment works properly before you use it
Only use equipment that you are comfortable with.
Remember, there are equipment modifications for each challenge!
Follow the instructions in each video to ensure you are safely completing the challenges before attempting them on your own
Ensure you are wearing proper footwear, stay hydrated, and most importantly have fun!
Important Safety Requirements Before You Start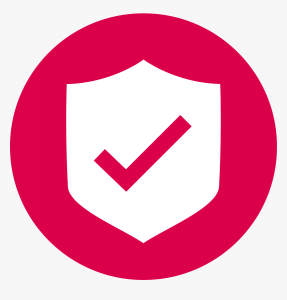 ---
Défis
Découvrez le sport en vedette ci-dessous !
POSTPONED – STAY TUNED FOR NEW DATES TO BE ANNOUNCED.
Competition Options:
Head to Head Tournament
The tournament will consist of four preliminary 'head to head" events and one final Virtual "head to head" event. Athletes will complete the Around the World Shooting Challenge within each preliminary event and submit their score within the dates indicated. At the end of each preliminary event, a tournament board will be posted in the results section which will show you who you are competing against for the next event. The final Virtual "head to head" will be "live" over ZOOM and will be based on the results from the four preliminary events.
Registration Deadline: April 16th
Prelim Event #1: April 19-20
Prelim Event #2: April 22-23
Prelim Event #3: April 25-26
Prelim Event #4: April 28-29
Final Playoffs: April 30th from 12-4 PM on ZOOM
All results will be tabulated and posted online for athletes to follow along at home!
IMPORTANT: YOU WILL NEED ACCESS TO A CELL PHONE OR TABLET WITH A CAMERA AND ACCESS TO THE INTERNET TO PARTICIPATE IN THE VIRTUAL HEAD TO HEAD EVENT ON APRIL 30TH.
Standard Competition:
Athletes will complete the Around the World Shooting Challenge and submit their best score within the dates indicated. Their scores will be divisioned, and certificates will be awarded by each division. You may enter any or all of the Prelim Events and not compete in the Head to Head Tournament.
Don't forget about the Healthy Athlete Challenge. Submit a photo of you holding a sign with your POWERFUL MESSAGE!!
jarrodc@specialolympicsontario.com, Around The World Shooting Competition35e47, , 11233, 11195
---
Athlètes en bonne santé
Découvrez les défis d'Athlètes en bonne santé ci-dessous !
---
Résultats
Les résultats seront affichés dès que les scores seront comptabilisés.
---
Découvrez quelques photos du jeu !
---
Un grand merci à nos fiers sponsors et partenaires !
"https://sovirtualgames.ca/wp-content/uploads/sites/7/gravity_forms/84-3cbe6db5393af5f1dc7f3222c62c5811/2021/03/Foot-Locker-transparent-logo.png"
---
Yes,
POSTPONED – STAY TUNED FOR NEW DATES TO BE ANNOUNCED.
Welcome to the  Foot Locker Around the World Basketball Shooting Competition. We are very excited to be hosting this event over 11 days.  The competition will engage athletes in a "head to head" basketball shooting competition that will end with a virtual "live" head to head competition on the ZOOM platform.
Please register by April 16th, 2021 to be included in the head to head tournament.
If you miss the registration date, you can still participate.  We are also hosting individual top score events during each of the four preliminary competitions.